Review: Red Crab Juicy Seafood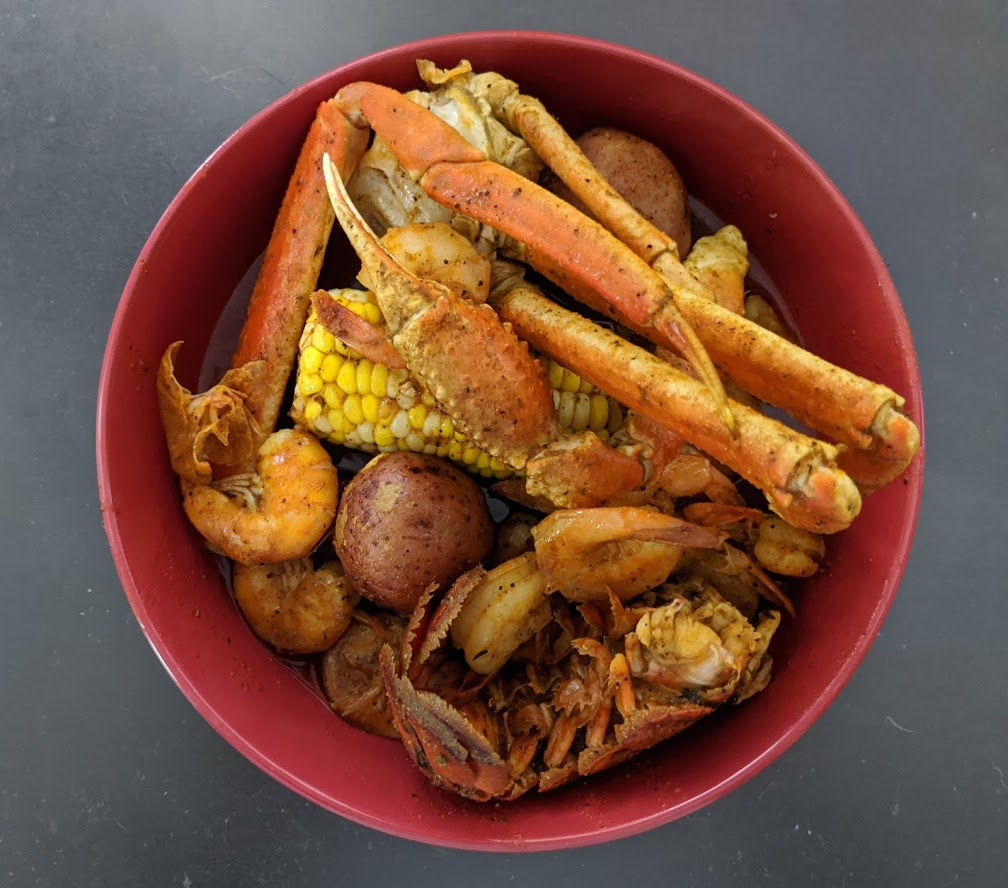 Red Crab Juicy Seafood is a great new addition to the Toledo seafood scene. Red Crab Juicy Seafood is a Cajun inspired restaurant featuring an extensive fresh crab, shrimp, and mollusk menu.
I decided to try to the Sunday special 1 Lobster tail, 1/2 lb. shrimp, 1/2 lb snow crab and a fried shrimp basket. I elected for the pickup option. When I arrived no one greeted me though several staff were bouncing around. It took several minutes for someone to ask if I was waiting on an order. Despite the uninspiring customer service experience the food was very good. It came in a medium sized plastic bag that was held closed with a twist tie. The food was hot, juicy, and tasted very fresh. Admittedly, I am not an expert in Cajun cuisine but the food was delightful. I will definitely be going back. It is however, quite pricy, the two items that I ordered totaled $64.00.
Address: 4941 Dorr St. Toledo, Ohio
Hours: 12 p.m. – 9:30 – 10:30
Phone: (419) 407-5390
Website: https://redcrabseafood.com/